Business discription
Every company has its own story. Please read how we launched our business and how we have been up to date.
History
CEO Takaaki Torizawa
He traveled to the United States in 1978 and worked at a Japanese restaurant, selling antiques and vintages at a rose ball flea market.
After successful sales of vintage American clothing, he established a base in Japan.

During his activities in the United States, he worked with several secondhand clothing factories to establish solutions for vintage and brand clothing.

After that, He ran a wholesale and retail store for used clothing in Japan before the vintage boom. We will increase the sales volume on the used clothing boom in Japan. In Japan, we have become able to collect used recycled clothing from Japan by partnering with famous recycle shops and used clothing stores.

We are currently expanding our sales channels from the United States and Japan to Thailand and Malaysia. Used clothing in the US is 30,00㎏ / month, and used clothing in Japan is 720,000㎏ / month.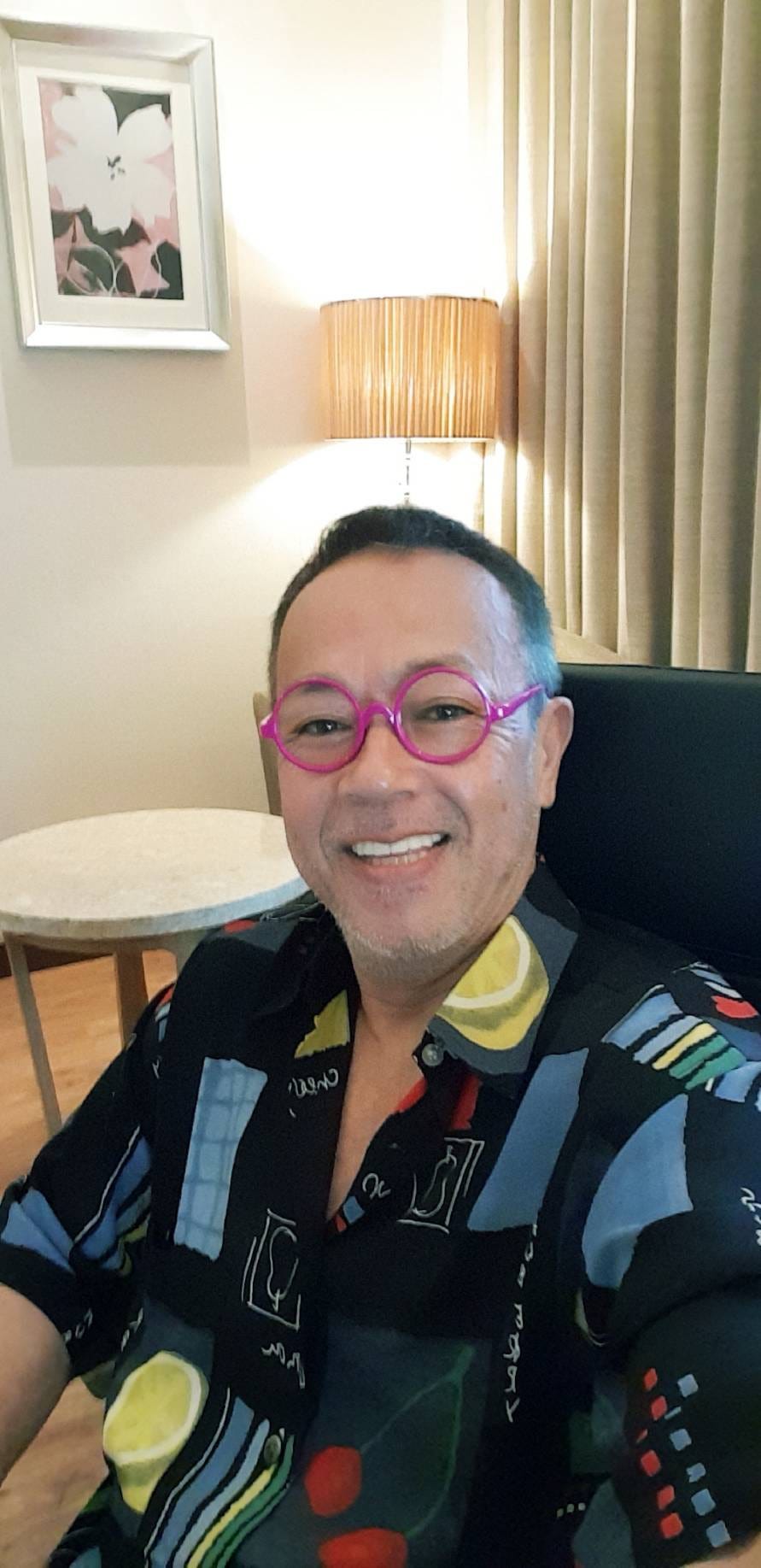 A

Abercrombie&Fitch
AEROPOSTALE
AIRWALK
AKIKO OGAWA.
Albertus Swanepoel
ALDEN
ALIFE
ALPHA INDUSTRIES
Alternative Apparel
American Apparel
AMERICAN EAGLE OUTFITTERS
AMERICAN HOLIC
AMERICAN RAG CIE
AMIRI
ANNA SUI
ANNE KLEIN
Anthropologie
ANTIK DENIM
AVIREX
A|X ARMANI EXCHANGE

B

BANANA REPUBLIC
BAND OF OUTSIDERS
BEN DAVIS
Bess
BILL WALL LEATHER
BlackFlys
BOBBI BROWN
BOND NO.9
BRIXTON
BROOKS
Brooks Brothers
BULOVA
Burning Torch
BURTON

C

Calvin Klein
CAMBER
CARHARTT
Catherine Malandrino
CHACO
Champion
Chip&Pepper
CHIPPEWA
CHUMS
CITIZENS of HUMANITY
CLINIQUE
COACH
Cole Haan
Coleman
Columbia
CONVERSE
crocs

D

Danner
DANSKIN
Daryl K
David Lerner
DC
Denim & Supply Ralph Lauren
Diamond Supply Co.
DIANE von FURSTENBERG
Dickies
DIESEL BLACK GOLD
DKNY
Duckie Brown

E

e.y.wada
Eames
Earl Jean
earnest sewn
EASTPAK
ECKHAUS LATTA
Ed Hardy
Eddie Bauer
ELEMENT
Elizabeth and James
Elizabeth Arden
Ella Moss
Emerica
ENGINEERED GARMENTS
ERICKSON BEAMON
Erin Fetherston
Estée Lauder
Etiquette Clothiers
Eugenia Kim
EVERLAST
EXPANSION

F

Fanmail
fear of god
FERNAND LEATHER
FIDELITY
FIGS
FILSON
FIRST AMERICAN TRADERS
fitbit
FIVE BROTHER
FLASHPOINT
FOREVER21
FOSSIL
Frank & Eileen
Frank Tell
Fred Segal
Free People
FREECITY
FREEMANS SPORTING CLUB
Freeseam
FRESHJIVE
FRIEDA&NELLIE
FRUIT OF THE LOOM
FTC
FUTURA LABORATORIES

G

G.H. Bass & Co.
Gaboratory
GANT
GAP
GASOLINE GLAMOUR
GENERIC SURPLUS
Geoffrey Beene
GERRY
GHOST
Gilded Age
Gitman Brothers
GLCO
Glynneth B.
GoldSign
GOURMET
GRAB IN HOLLYWOOD
GRAMICCI
GRAVIS
GREGORY
GRISAL
grown&sewn
GUESS

H

Häagen-Dazs
Halston
HAMILTON
Hanes
Hanii Y
Hardcore Elegance
Harley-Davidson
Harlyn
HARRY WINSTON
HATHORN BOOTS
HAZE
Healthknit
HERCHCOVITCH;ALEXANDRE
HERITAGE1981
Hervé Léger by Max Azria
HOLLISTER
HOLLYWOOD MADE
Hollywood Mirror
HOLLYWOOD ROGER CLUB
HOOD BY AIR
HOORSENBUHS
hotflops
House of Harlow 1960
HOUSE OF MALAKAI
House_Commune
HTC
HTC BLACK
HUF
HUNTING WORLD
Hush Puppies

I

illesteva
Incase
INDIVIDUALIZED SHIRTS
Isaac Mizrahi
Isabel Toledo
ISAORA
Island Slipper
IVANKA TRUMP

J

J BRAND
J&Company
J.Crew
J.PRESS
J.SABATINO
JACK SPADE
Jacques Marie Mage
JAMES PERSE
JANET COLLIN
JanSport
JASON WU
Jeffrey Campbell
Jen Kao
JENNIFER BEHR
Jeremy Scott
JILLSTUART
JOE'S
John Bartlett
John Elliott
JOHN HARDY
john masters organics
John Varvatos
JOHNSON MOTORS
JOVOVICH-HAWK
JOYRICH
JuicyCouture
Junk Food Clothing
JUSTIN DAVIS
JUTTA NEUMANN

K

K-Swiss
kate spade new york
KATE SPADE SATURDAY
KATHERINE MAVRIDIS
KEEN
Kenneth Cole
Kenneth Jay Lane
KIEHL'S SINCE 1851
KIFFE
KITH
kitson
KORDAL
KR3W

L

L.L.Bean
LANDLORD NEW YORK
laura mercier
LD TUTTLE
LEATHERS AND TREASURES
Lee
LELABO
LeSportsac
Levi's
Levi's Vintage Clothing
LEXDRAY
Lia kulea
LIL ALMOND
Lilly & Emma
Liz Claiborne
LIZZIE FORTUNATO
LocalCelebrity
Lola Hats
London Fog
LONE ONES
Loree Rodkin
LOS ANGELES APPAREL
love&hate
Lucky Brand
LULU FROST
LUMI-NOX

M

M'S GRACY
M.Cohen
M.PATMOS
MadeMe
MAFIA
Maiden Noir
Malie Organics
MANASTASH
Manhattan Portage
MANSUR GAVRIEL
MARC BY MARC JACOBS
MARC JACOBS
Marchesa
MARK GONZALES
Mark McNairy
MARTINIANO
Mary Frances
mashka
matta
MATTHEW ADAMS DOLAN
MAYBELLINE NEW YORK
McGREGOR
MEI
MELITTA BAUMEISTER
MENICHETTI
MEW New York
Michael Bastian
MICHAEL KORS
MICHAEL TAPIA
michino
MIGUEL ADROVER
MILKFED.
Miller
MILLY
MINNETONKA
MISHKA
Miss Me
Miusgny
modern amusement
Monitaly
Morgan Lane
Morphine Generation
MOSCOT
MOTHER
multeepurpose
Munich
Munsingwear
MZ WALLACE

N

NAEEM KHAN
NAGUAL
NAHM
nancy stella soto
NAOKI TAKIZAWA
Narciso Rodriguez
NARS
NERD UNIT
New Balance
NEW ENGLAND OUTERWEAR
NEW ERA
NEW YORK HAT
NEWMAN
Nicholas K
Nicola Formichetti
Nicole Miller
NICOPANDA
NIKE
NINE RULAZ LINE
NINE WEST
NIXON
nizoni
No.6
NOAH
NOM DE GUERRE
NOOKA
NYDJ
NYX Professional Makeup

O

OAD NEW YORK
OAK NEW YORK
OAKLEY
Obedient Sons & Daughters
ODYN VOVK
OFF-WHITE c/o VIRGIL ABLOH
OHNE TITEL
OLD NAVY
OLD PORT MOCCASIN
OLIVER PEOPLES
OPENING CEREMONY
OPI
Oscar de la Renta
OUTDOOR PRODUCTS
Ouur
Ovadia&Sons

P

P.J.Salvage
PAGE SARGISSON
Paige
PAM LEFT PAM RIGHT
Pamela Love
Paper Denim&Cloth
Patagonia
Patrick Robinson
Paul Frank
Paul Stuart
PENDLETON
Penfield
PERRY ELLIS
Peter Som
PETERS MOUNTAIN WORKS
PF-FLYERS
Philip Crangi
PLUIE
PONY
POPITS
POST O'ALLS
Pour La Victoire
PRE_
Prince Peter
Proenza Schouler
Prohibit
Proof
Psycho Bunny
Public School
Publish Brand

Q

Quality Peoples
Quiksilver

R

R13
Rachel Antonoff
RACHEL COMEY
Rafe New York
rag & bone
Ralph Lauren
Ray-Ban
REBECCA MINKOFF
REBECCA TAYLOR
RECON
RED KAP
RED WING
REED KRAKOFF
Régime des Fleurs
REID MFG
REVLON
RHUDE
Rich & Skinny
Richard Chai
Richardson Magazine
Rick Owens
RIPNDIP
RLX Ralph Lauren
rms beauty
ro
Robert Geller
Rock&Republic
ROCKMOUNT
Rocky Mountain Featherbed
RODARTE
Rodrigo New York by Rodrigo Otazu
ROGAN
ROGUES' GALLERY
ROLLAND BERRY CREATE
Ron Herman
ROSETTA GETTY
ROXY
ROYAL ORDER
RUBBER DUCK
RUSSELL MOCCASIN
RVCA
rxmance

S

SABRE
Sama Eyewear
SAMANTHA TREACY
Samsonite
Samudra
Sand by Saya NEW YORK
Sandast
Sandy Dalal
Sarah Pinkman New York
SARCASTIC
Sari Gueron
Satomi Kawakita
Saturdays NYC
Saucony
Savannah Luggage Works
sawa takai
SAYAKA DAVIS
SCHOTT
Sea New York
Seagreen
SeaVees
Selima Optique
Serfontaine
SERO
Seven For All Mankind
SEVENTY FOUR
SHAMBALLA
SHINOLA DETROIT
Shipley & Halmos
SHURON
Shwood
SIERRA DESIGNS
Sigerson Morrison
SIKI IM
SIMAN TU
SIMONE CAMILLE
SKARGORN
SKECHERS
SKKIN USA
SKOOKUM
SLEEPY JONES
SMOKE×MIRRORS
SOUTH2 WEST8
Sperry Top-Sider
SPIEWAK
STAMPD
STANCE
STANLEY GUESS
Star Knights
Starbucks
STARLIN GEAR
STARTER
Stephen Dweck
STEVE MADDEN
Steven Alan
Stevenson Overall
Stuart Weitzman
Studebaker Metals
STÜSSY
SUBWARE
SUPRA
Supreme
SURFACE TO AIR
Susan Alexandra
SYDNEY BROWN

T

TANNER GOODS
Tapia Los Angeles
TARGET
TARINA TARANTINO
TART OPTICAL
tarte
Teenage Millionaire
TELLASON
TENTHOUSANDTHINGS
Terry Richardson
TESS GIBERSON
Teva
THAKOON
The Elder Statesman
THE GENERIC MAN
THE GREATEST OVERCOATS PROJECT by oomaru seisakusho 2
THE KEIJI
The Kennedy Denim Co.
THE LAUNDRESS
THE NORTH FACE
The Office Of Angela Scott
THE ROW
Theory
Third Floor New York
Third Story
THOM BROWNE
THOMAS WYLDE
THRASHER
three dots
threeASFOUR
tibi
Tiffany & Co.
tilit
TIM CAMPI
TIM COPPENS
Tim Hamilton
tim.
Timberland
Time Will Tell
TIMEX
Timo Weiland
TOCCA
TODD SNYDER
tokidoki
TOM FORD
Tommy Bahama
TOMMY HILFIGER
Too Faced
TORY BURCH
Tracy Reese
TRAVIS WALKER
Trovata
True Religion
TSE
TSOG
TSUBO
TUMI
TWINKLE BY WENLAN

U

UGG
UNDEFEATED
UNDER ARMOUR
UNIF
united bamboo
UNITUS
Urban Outfitters

V

V::ROOM
Valfre
VANS
Vaselin
VASIC
VELVA SHEEN
velvet
VENA CAVA
Vera Bradley
Vera Wang
VICTOR GLEMAUD
VINCE CAMUTO
VIOLA and ROSES
VIVIANO SUE
VIVIENNE TAM
VOLCOM
VONZIPPER

W

WALTHAM
Warriors of Radness
Weizhi
WESCO
whenever wherever
WHITE'S BOOTS
WIGWAM
WILDFOX
WOLVERINE
WOOLRICH
Wrangler
WRAPS
wren

X

X-girl
XLARGE

Y

Y-3
YANUK
YanYan
YOANA BARASCHI
YRU
Yumi Kim
YVAN VALENTIN

Z

Zac Posen
ZERO HALLIBURTON

0-9

10DEEP
24SURF
3.1 Phillip Lim
3sixteen
4 corners of a circle
69
9FIVE

Others

PARROTT CANVAS
PRO-Keds
Études Studio